Looking to make a long distance move in the U.S.? Our skilled and experienced team of movers at Livingston Moving & Storage have you covered. The movers of Livingston Moving & Storage are here to eliminate the stress from your long distance move and transport your belongings in a delicate and timely manner. We're with you every step of the way in your long distance move, from the price quote to unloading your belongings into your new home or business. We understand that we're not just moving your "stuff", we're moving your lives and memories.
East Coast & Midwest Moving Services
We're here to make your long distance move as easy and stress free as possible in select regions of the country. We can help you in your long distance residential, or commercial move, almost anywhere on the East Coast or in the Midwest. The states we can help you move to or from are:
New York
Pennsylvania
Ohio
West Virginia
New Jersey
Delaware
Kentucky
Maryland
Virgina
North Carolina
South Carolina
Tennessee
Georgia
Maine
New Hampshire
Vermont
Massachusetts
Connecticut
Rhode Island
Florida
Minnesota
Wisconsin
Michigan
Indiana
Illinois
Iowa
Kansas
Oklahoma
Arkansas
Missouri
Mississippi
Alabama
Louisiana
Not currently serving:
Washington D.C.
NYC
Long Island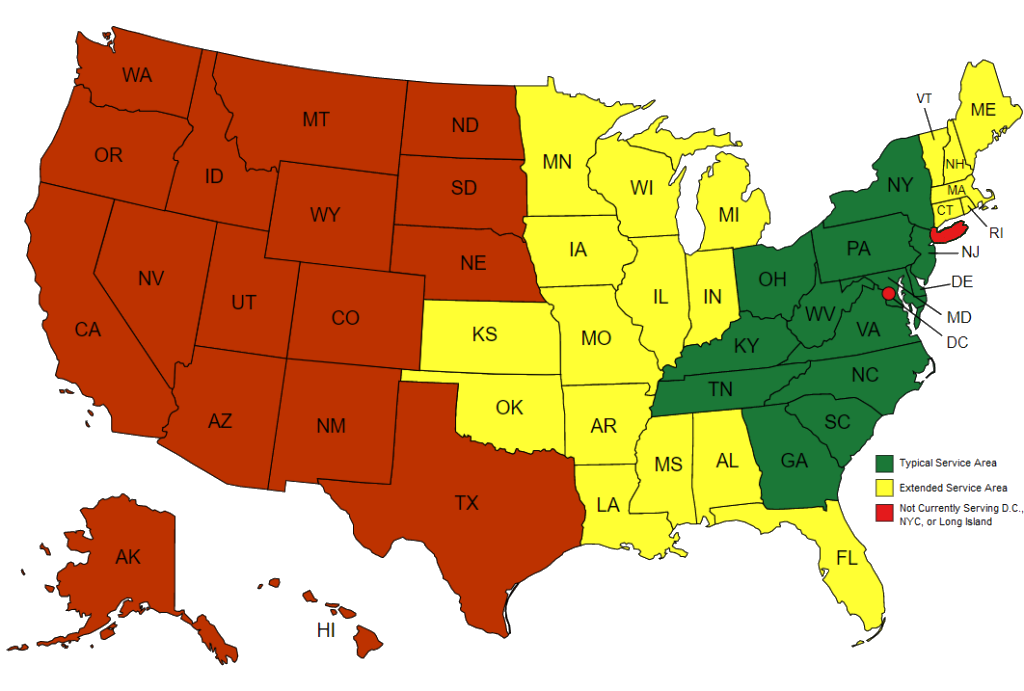 Additional Storage Services
Depending on where you're moving to or from, we can offer additional storage services with your move in case your home is not ready or you don't have space for everything at your new home. Our storage units have STAT monitored fire protection and bi-annual governments warehouse inspections to ensure that your possession storage is held to the highest standard. Storage units are located in Watertown, New York.

Almost a Century of Experience
The long distance moving team of Livingston Moving & Storage, based in Watetown, NY, has been helping families and businesses move for almost 100 years. Over these 100 years we've gathered the best equipment, practices, and team members to make sure your moving process is as stress free and efficient as possible. Our long distance moving team will make sure to get your belongings to your new home safe and sound so you can get settled in as soon as possible. Contact us today to get a quote for your residential or commercial long distance move!
Tips for your move